A sofa which offers innumerable combinations.

Wittmann, 2016

With "Palais", we create a sofa with a small, basic vocabulary which offers innumerable combinations - with inlays of wood, glass, leather or stone and different coverings and platforms. "Palais" appears like an invitation . Those who accept it are rewarded with the highest level of sitting comfort: The seat cushions dampen any load and the perfect relationship between the seat height and depth creates the feeling of sitting perfectly in any position.

The backrest ensures the best back support and the carefully laid out curves complement the edges of the cushions and sitting comfort. Its various materials, covers and surfaces provide innumerable design and configuration options. It scores with its ability to be custom configured: How it is used, positioned and its overall appearance is up to the people that live with it.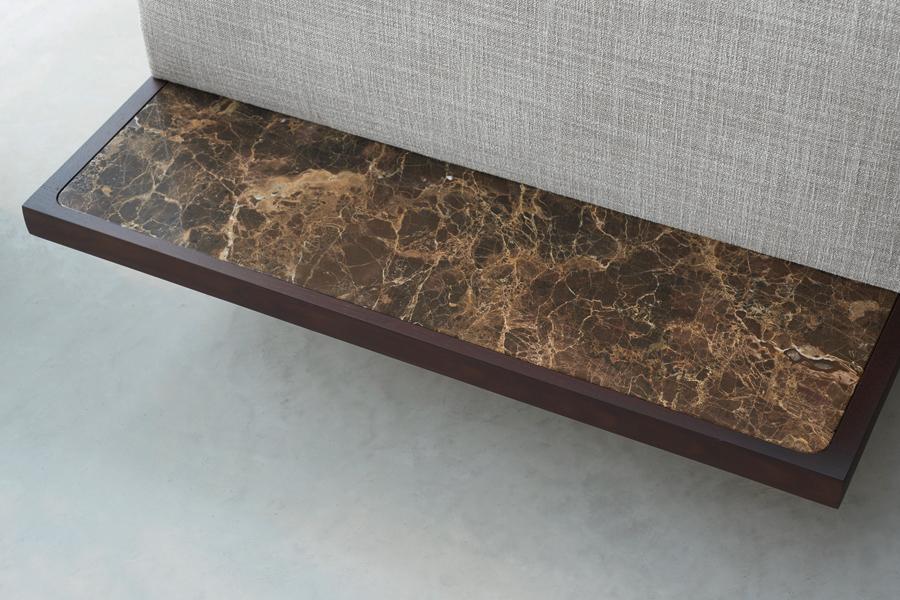 As with the two projects jointly realised previously with Wittmann, Odeon and Mono, Palais presents a model which has been produced thanks to the commitment of many people who create durable furniture with passion and devotion.