D70 – the new Tecta-armchair is reminiscent of a small berth and sets the tone for optimism: set sail with a fresh breeze – whether for reading or fireside hours.
Tecta, 2021
If a strong wind blows from the south, you might think the D70 turns into the gust and starts its cruise through the waves. A small sailor with a high backrest, a berth that shields you from the rest of the world or forms a reduced version of the traditional fireplace chair - Marco Dessí's new furniture releases many images that go far beyond sitting. With its oval seat, it allows to tighten the legs, to align the screen, to form a small retreat with matching ottoman in the room. In short: to simply sit down.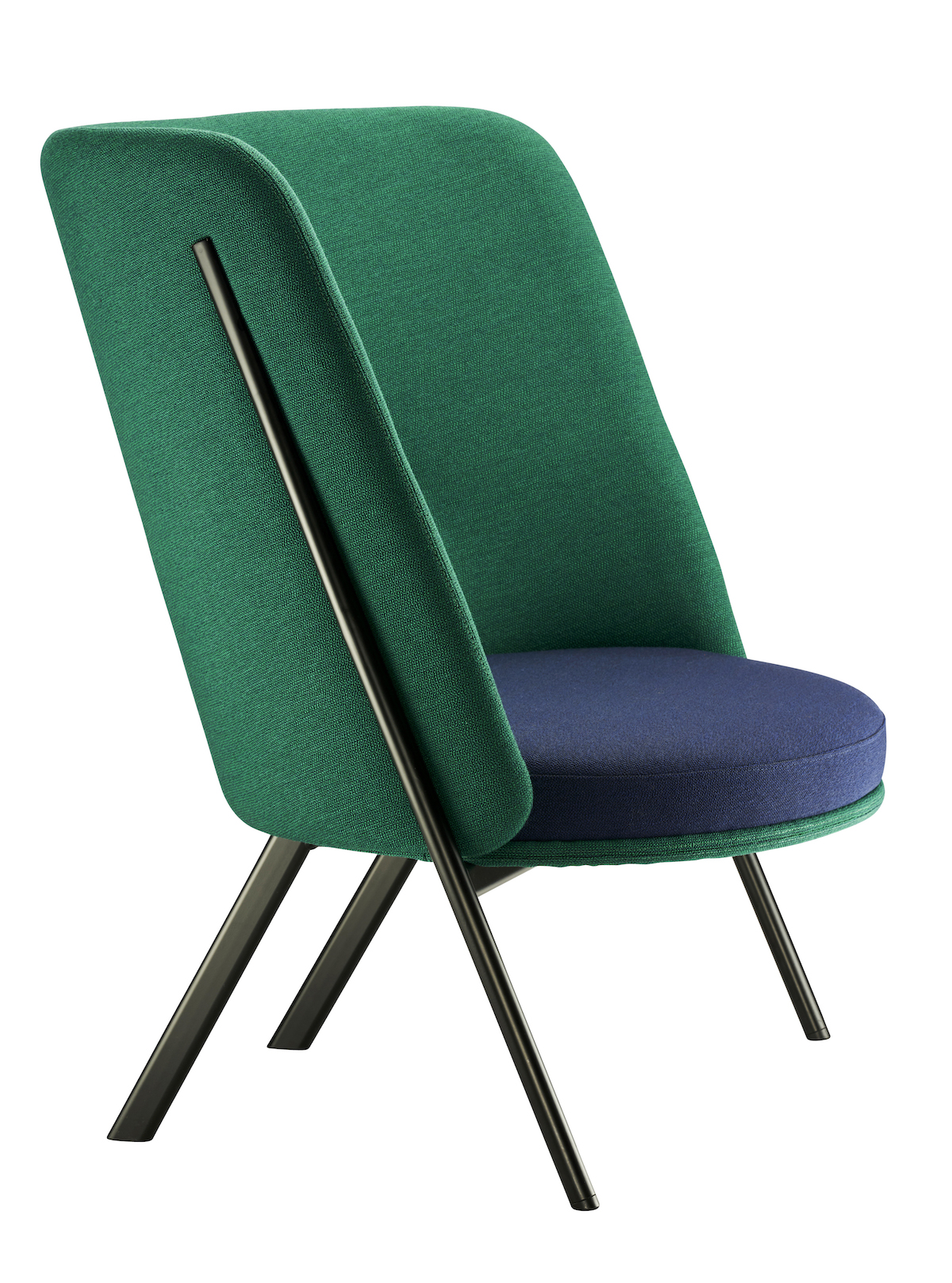 "I'm very excited about this furniture – it's one of my most personal designs in a long time. In my way of working, I often rethink classic typologies. I try to understand them and use deconstruction to develop my own story. The D70 was meant to be a clear, formally legible piece of furniture entirely in Tecta's DNA. For example, we show the beautiful construction of the legs, which we do not hide in the upholstery, but allow to become a visible jewel, stretching the backrest in shape. This gesture is characteristic of the D70."
Marco Dessí
The trapezoid of the backrest, the triangle of the front legs and an unusual oval at the seat. It invites you to try it out: Legs up – you can even fit a book or laptop next to it. An iconographic, clear design that quickly reveals the references to Tecta and the Bauhaus.